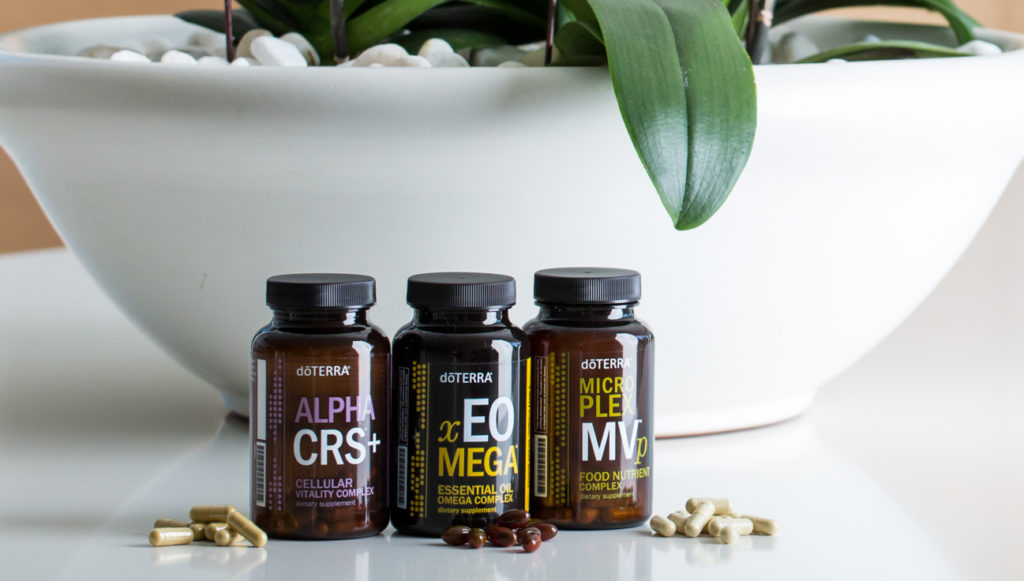 Fuel your cells: Supplements
Fuel your cells- Transform your energy
(doterra's #1 selling product)
The Lifelong Vitality Pack
Includes 3 exceptionally formulated supplements, full of essential nutrients, metabolic benefits, and powerful antioxidants designed to help promote energy, health, and of course lifelong vitality.
Why Supplement- whats the big deal?
Typically most of us (no matter how many fruits & veggies we eat) aren't getting enough essential nutrients in our daily diet. Essential nutrients are- essential to your body at the cellular level, for cellular function and they cannot be made inside of your body. They are solely dependent on your diet and what you put in your mouth!
If you're not getting enough nutrients in minerals and vitamins in your daily diet and feeding your individual cells - at the cellular (like your brain, eyes, nerves, skin, heart, blood vessels) they can stop functioning optimally.
The Lifelong Vitality Pack offers supplements (in a way that the body recognizes and uses) to support the body in living healthier longer, with more energy and less stress on the body. Breakthrough scientific research is revealing many ways we can influence—and even control—significant factors of aging and wellness. A long life full of vitality and healthy aging begins with providing your cells with essential nutrients and metabolic factors to help them perform optimally.
Save $74.00 when you buy these three products together in this convenient pack!